5 tags
The Advantages of Co-Working
Co-working is not a new innovation. It has been around as long as humanity itself, if not longer. Only recently has it been utilized in the business setting as a way to bring ideas and people together in one place to work side-by-side. These people are writers, artists, web designers, self-employed free-lancers and entrepreneurs who have forged new ways to make a living by doing what they love...
4 tags
Watch
2 tags
How Coworking Spaces Will Help Shape The New... →
thecblog: Great article from the peeps over at The Cube in London. This kind of thinking is exactly what The Grove has going on in New Haven. We are creating a space for connection and the creation/sharing of ideas that create the new economy we live in. Coworking spaces are more than just…
6 tags
Member Profile: Glen
Let me introduce you to one of our very valued members and someone we're glad to call a friend - Glen McDermott. Glen moved from his native Australia 11 years ago and recently launched an online e-learning business called iEvolve. which focused on the food & hospitality industries. Little did he know that much more than a business venture in America lay ahead of him…but first we must go back...
5 tags
Guest Blog from Member Kevin Ewing →
A blog from the Rev. Kevin Ewing. We're fortunate and honored to call him a friend, Grove Member, and agent of change in our city. Here's a little snap shot of his work in our community.  revkev: Community doesn't just happen.  It doesn't matter how extravagant the facilities, how educated and wealthy the residents, how well funded the programs or how established the management...
7 tags
Creativity - Guest Blog by Create96
Walk into any classroom of small children and ask them who can draw. I guarantee you'll get a room full of excited raised hands.  Then when they're done,  ask them to show you their pictures and they'll be falling over themselves (often literally) to be the first to show off their dinosaurs, unicorns, family portraits and wild designs.  The sense of creativity in the room is palpable and...
Incubation: ending the cycle of aborted dreams and...
At the Grove we value creating space to imagine and giving time for ideas to grow and mature, ending the cycle of aborted dreams and lost ideas. The process of incubating an idea or a movement begins with a permissioning culture that supports creativity. We believe that permissioning others to create in an atmosphere that feels like an experimental laboratory empowers people to take risks with...
4 tags
Dreams Matter at The Grove
We think dreams and ideas are powerful. The Grove is positioned to be a place where ideas and people can work together and find real support in the process of finding sustainable ways to make good on their ideas. When those ideas are geared toward social impact, we call this 'social innovation.' I define social innovation to mean: A novel solution to a social problem that is more effective,...
2 tags
Watch
The Grove, EDC, CTech, and Pulse are putting together an Entrepreneurship Showcase on November 16th at 6pm at The Grove. See what the face of entrepreneurship looks like here in New Haven.
2 tags
The Grove and our Values...
The path for every new emerging success story is paved in a value driven ethos that curates the ecology of the work. At the Grove our community is drawn together around a specific group of values that hold the center ground for the work created there. At the Grove we are intentional about cultivating a values driven community. Here is a quick list of the values that help inform the way we...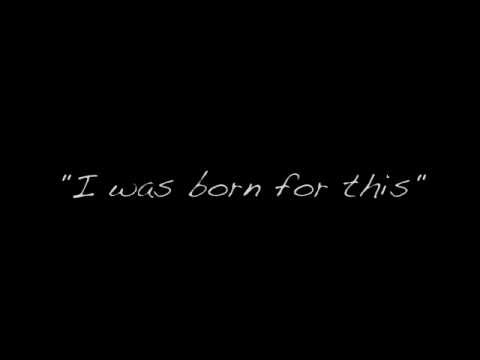 7 tags
The Grove and Ripple100 Launch Dream.Haven
DREAM.HAVEN is a collaborative experiment. Ripple100 The Storytelling App | Agencyand The Grove, A New kind of Social Space are getting together with the people of New Haven. We're asking: What is your Dream? Can the dreams of everyday citizens transform a city through storytelling, connecting, and collaborating? We will capture your dream, share it with others and see what happens when our...
4 tags
Wine'd Down Wednesdays
I wanted to post my comments on our Wine'd Down Wednesdays that have been going on for the last four weeks because there have been some fascinating conversations that have taken place. For those who are not familiar with this Wednesday event @ The Grove around 4:30pm we pop open a few bottles of wine (the number of which continues to grow) and sit around our big table and discuss the week....
3 tags
A Cultural Shift
In one sense The Grove is trying to bring about a cultural shift in New Haven, primarily in the way people and organizations work. Cultural shifts take time and are not easily nor quickly adopted. The Grove is providing a new kind of space to the people of New Haven. A space outside of home, outside of the coffee shop, and outside of a normal office. We are introducing a space that creates...
4 tags
Read about The Grove in the NH Register →
The Grove, New Haven's first co-working and collaborative space that has already attracted members who can come use the facilities, which includes basic work space and meeting rooms, through day passes or monthly. "We are really trying to create a very innovative ecology for the free-lancers of the city where they can find a place to work and network. It's kind of an alternative to working out...
3 tags
Here is on WNPR's Where We Live. Here about...
3 tags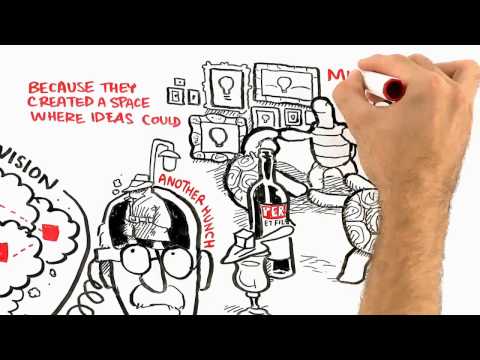 The Grove in New Haven Independent →
3 tags
Why "Social" Entrepreneur?
Just as entrepreneurs change the face of business, social entrepreneurs act as the change agents for society, seizing opportunities others miss and improving systems, inventing new approaches, and creating solutions to change society for the better. While a business entrepreneur might create entirely new industries, a social entrepreneur comes up with new solutions to social problems and then...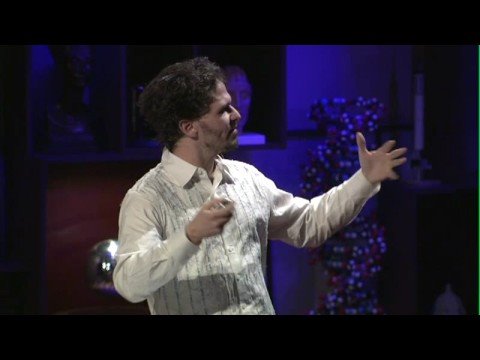 5 tags
Coworking...What you see is what you get!
I have heard it said that what you see is what you get. Living in my neighborhood has given me a whole new understanding of what that means. As I survey the landscape, I can be assured that the urban decay brought on by cycles of disinvestment, poverty brought on by a broken welfare system, loneliness brought on by fear, addictive behavior brought on by the breakdown of family, will continue...
1 tag
cowork New Haven
Here at the Grove we are hoping to build a coworking facility that encourages collaboration and innovation for the social mission movement. Our desire is to bring together a diverse group of people with social missions to work, innovate, and collaborate to solve problems. At the Grove we believe that space can inspire. We believe that a creative ecology is born when people of like mind come...